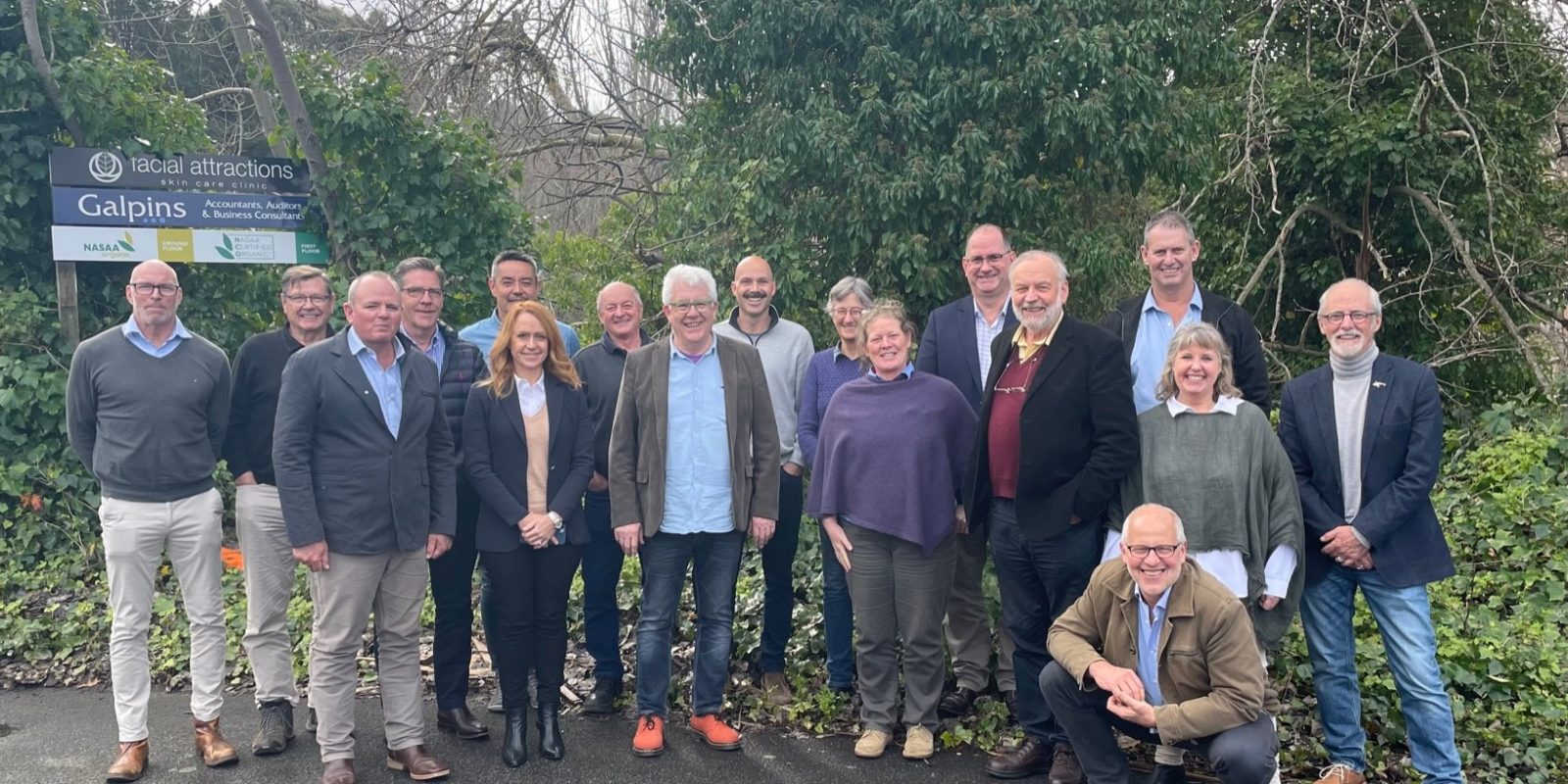 THERE is a new, united voice for Australia's organic industry, with eleven organisations coming together to form the Organic Industry Discussion Group (OIDG) to advance the interests of the organic sector, including the pursuit of domestic regulation.
The OIDG brings together all of Australia's certification bodies and key industry groups in one forum.
Read the full Media Statement (PDF) here.
Image above: Leading figures in the organic industry in discussions in Adelaide in July. From left, Mike Brown (AOL), Ben Copeman (SXC), Iain Scholes (AOL), Mark Shaw (ACO), Didi Lo (AOL), Niki Ford (AOL), Peter Podolinsky (BDRI), Mark Anderson (NCO), David Keens (AOL), Sue Armstrong (BDRI), Carolyn Suggate (ORICOOP), John LePlastrier (NCO), Tim Marshall (NASAA), Wayne Shields (ACO), Alex Mitchell (NASAA), Simon Jones (OCAA). Front: Brendan Hoare (BuyPure NZ).