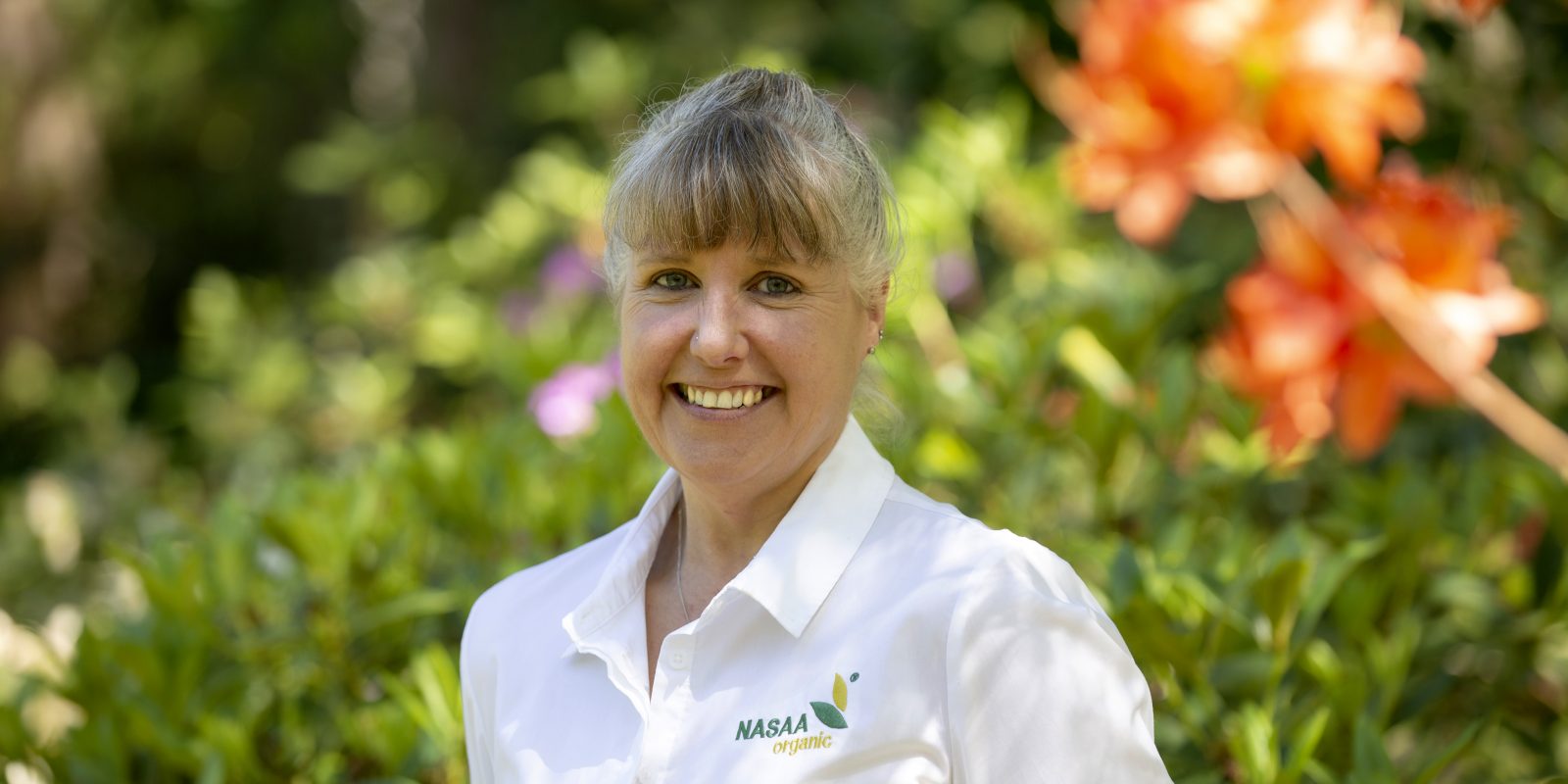 Alex Mitchell has been appointed to the position of General Manager, NASAA Organic by the Board of the National Association for Sustainable Agriculture Australia (NASAA).
NASAA Chair, Glenn Schaube, said, 'The Board welcomes Alex to the NASAA Organic Team. Alex comes from long involvement in the organic sector, being known as the 'guru' of organics in Tasmania.
Alex brings 25 years of experience in the agri-food sectors involving industry development, policy and program reform at federal and state levels, and engaging with the grass roots producers in the areas of organics, sustainable food production and biodynamics. Alex also has a deep personal commitment to the organic and biodynamic sector.
Mr Schaube said that Alex will be responsible for implementing the NASAA Organic Strategic Plan to continue long-term growth and development for NASAA Organic and Australia's organic sector.
We look forward to working with Alex and achieving the Board's goal of diversifying NASAA Organic's products and services, both domestically and overseas, while working closely with NCO (NASAA Certified Organic) to promote organic certification services.
Ms Mitchell said, 'The Board has provided a roadmap for NASAA Organic, regarding the services it currently provides, and the future endeavours for the organisation.
In the various roles that I have had in government, it has been my pleasure to work with NASAA Organic staff on and off for over a decade. The variety of issues and opportunities we have engaged on included industry development, Standards review and development, and establishing biosecurity protocols for certified operators during emergency responses.
'The professionalism and high quality of collaborative work during these times have inspired me to join this
innovative and progressive team'.
'I believe we are starting from a strong platform and reputation, and I am excited to work closely with the Board and Team to bring new and innovative opportunities to the membership, organic and biodynamic community and the wider Australian agribusiness industry.'
Alex will take up her position from the Monday, 21 September 2020.