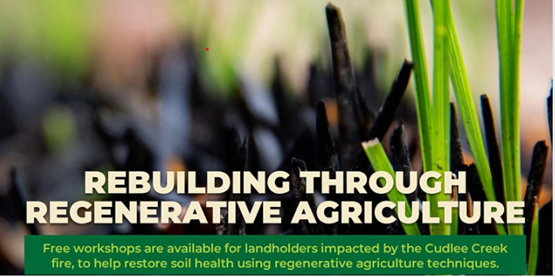 NASAA recently delivered a series of free workshops for farmers and landholders impacted by the 2019 Cudlee Creek fire in South Australia, focusing on assisting with biological and environmental recovery.
The workshops, delivered as three separate sessions, were designed to support individuals directly impacted by the bushfires and focused on property design considerations that would increase resilience to meet future climate extremes.
Close to 40 local landholders, representing both commercial and hobby farmers, large and small, took part in the 3-day hands-on program that included speaker presentations, a farm visit, and personalised soil analysis and assessment.